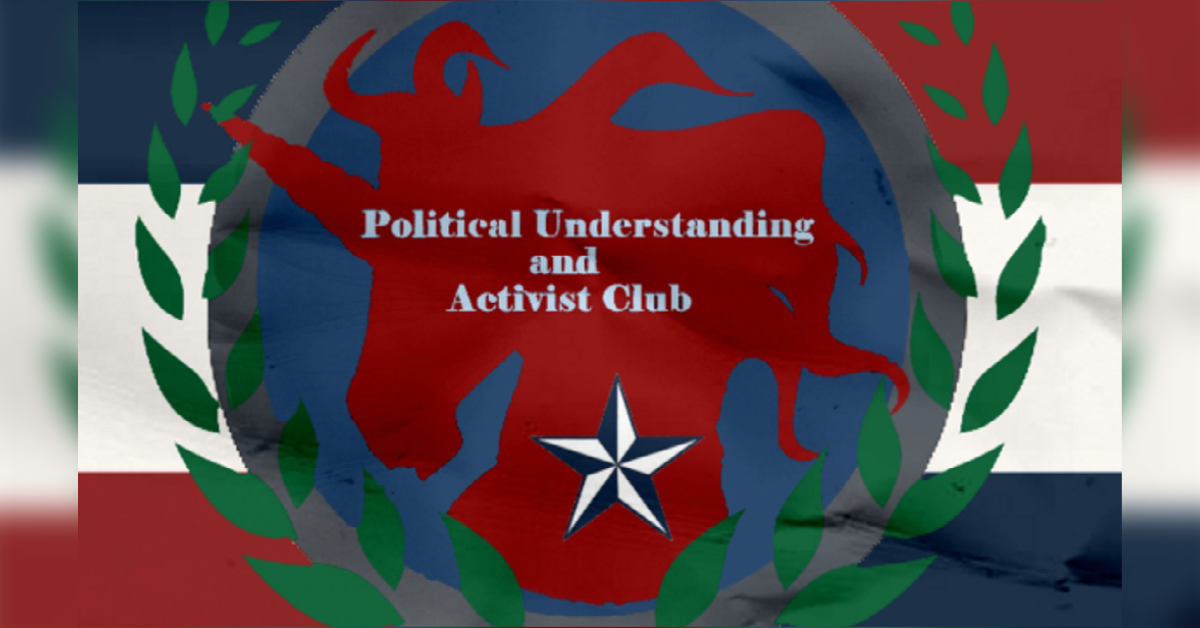 Political Understanding and Activist Club
The Political Understanding and Activist Club is an organization founded on the principle of being able to discuss topics of political nature. The club meets every Friday from 7-8:00 p.m. Typically, there is a moderator for every meeting to conduct it formally. The organization held its annual event in the UIS Student Union Ballroom. The event was called "Spilling Tea and Spitting Topics." The event was organized by group leader Alexander Rankin of UIS. There were approximately 30 people in attendance and participation in this event.
Unfortunately, due to the wild weather, including but not limited to tornadoes, there was a shortage of professors who had promised to be there. However, that did not discourage the pace and enthusiasm of the participants. Everyone was seated at a table with a moderator and – if you were fortunate – a professor. I personally served as a moderator for PUAC at one of the tables, and I witnessed firsthand how the event operated. The event offered pizza, cold refreshments, and snacks for all the participants.
During the session, a variety of topics are debated. Topics discussed at my particular table were included but not limited to Political Science, World Affairs, Religion, International Relations, Urban Relations, and even intergalactic Relations. Everyone at the table listened to what each other had to say and respected the difference of opinions, and we all learned from each other during these political conversations. Interestingly enough, others were taking on a lot more issues that have domestic seriousness. I heard other tables discuss serious matters such as the Supreme Court, Joe Biden's student loans programs, Donald Trump's indictment, and even a debate on gun control.
This was a very interesting experience as I gained many new perspectives on how other people feel about our topic and was able to add or incorporate, or even set aside, a contrasting vision to my own arguments. I feel like, in my own experience, being able to do that, even when I'm in strong disagreement with what's being said by someone else, is this club's exact purpose. I feel that if more people could speak about the issues in our college club's format, we would be able to get more things done politically speaking in our parliament.
Overall, PUAC is a good safe space in order to be able to talk about the issues that, in America, any individual desires. The event went so well that individuals ended up staying past the allotted time- I almost had to be kicked out because we were not finishing up fast enough. I recommend this club to anyone who has an interest or experience in expressing and discussing their political ideology and interesting political topics in a safe space where you will not be judged.