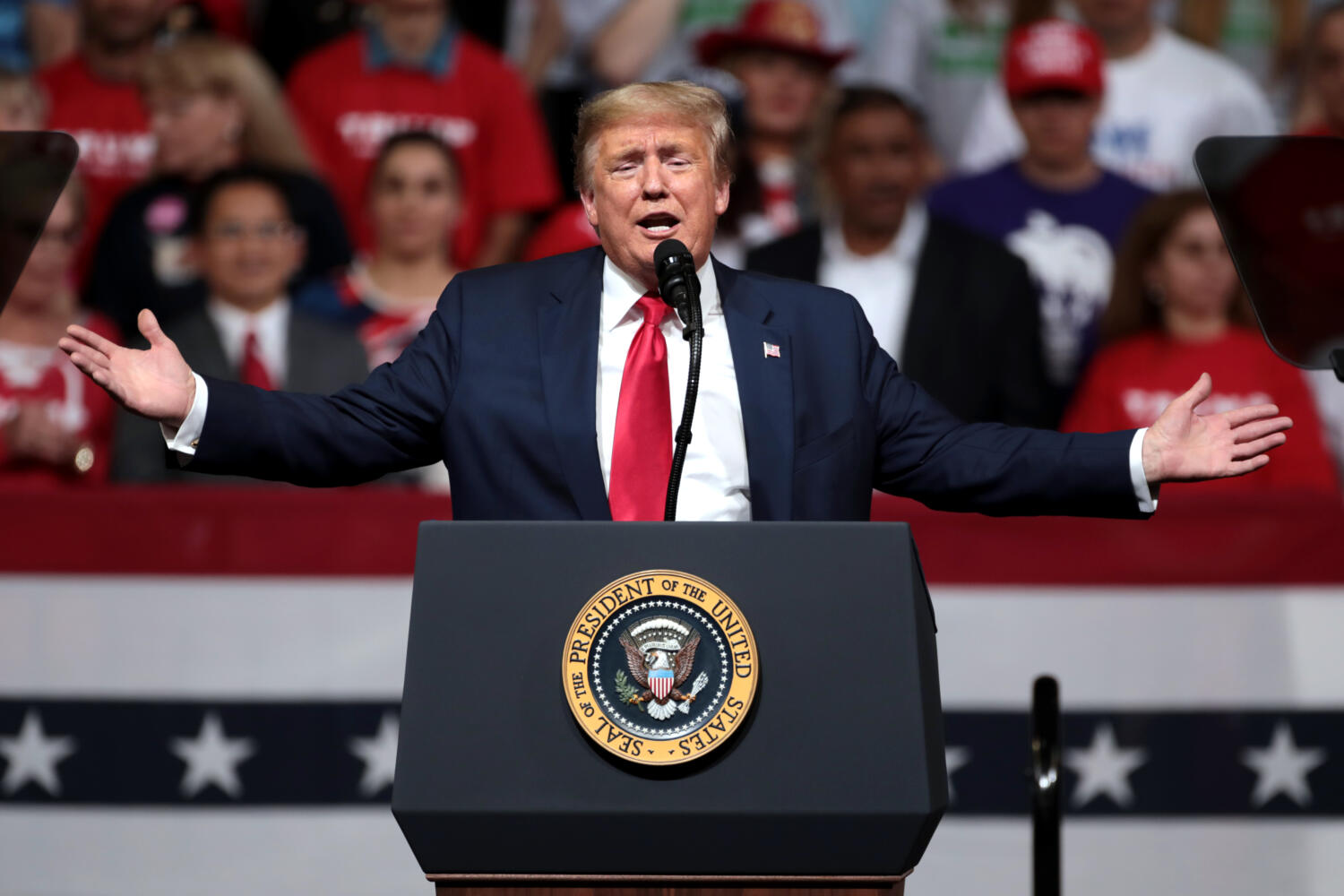 Opinion | The 2022 Midterms in Retrospect Part 1: Trump Redefines What It Means to Be Conservative
When it comes to politics, it is not often I find myself surprised. However, upon waking on Nov. 8, I found myself stunned and intrigued. We have just witnessed a historic midterm election result in 2022. Previous to these midterms, the Republican party boasted of a coming red wave, anticipating the capture of majorities in both houses of Congress. Instead, the Democratic party executed a stunning midterm election outcome, retaining – in fact, even improving upon – their Senate majority and keeping losses in the House to single digits. There have been only three instances since 1922 with the sitting president's party achieving no losses or gaining Senate seats and losing less than 10 seats in the House of Representatives. Additionally, not since 1934 has there been a net gain of State Governors in the first term of a president.
Over the following weeks, we are going to explore a retrospective view of the 2022 midterm Elections and the lurch to the far-right among Republican candidates. In this four-part editorial series, we seek to understand why the Republicans failed to match historical trends of the party in power losing seats in the House and Senate in midterm elections to the opposing party. We will explore the confluence of factors that enabled this historic midterm to manifest and examine how this history was made. So, strap in, put on your pundit hats, and maybe even grab a barf bag as we take a journey through modern American electoral politics.
Donald Trump has asserted an undeniable impact on the Republican party. During his tenure as President, Trump had a tight grip on the party, the policies, and control of the narrative. This potent influence on the party did not end following his loss in the 2020 general election, nor his treasonous actions on Jan. 6. In fact, his grip tightened as he began to cast various members of the party as enemies or supporters. As a pathological narcissist, Trump's penchant for revenge was much stronger than his support of the party as a whole. He cares far more about himself, his power, and his aspirations than empowering Republicans to be a majority governing party.
In an analysis by Daniel J. Hopkins and Hans Noel, it is clearly evident that many voters (specifically activists in this study) perceive Republican representatives as less conservative if they do not support Trump and his positions despite their possession of a very conservative voting record. These results are expanded upon in another study by Karyn Amira in which she investigates the effect of pro-Trump and anti-Trump cues as the main driver of this perception among voters. Ultimately, Amira finds an asymmetric effect in her results.  A candidate's support of Trump moves the ideological perception of that candidate further to the right, while the perception of candidates that oppose Trump moves the candidates further to the left, with an effect that is almost twice as large as those that support Trump. Additionally, Amira finds that support of Trump policy preferences also influenced ideological perception.
It is clear that not only has Trump redefined what it means to be conservative, but he does so to the detriment to his party as a whole. Trump's brand is not popular among a majority of American voters. However, though his popularity is declining, Trump still remains popular among Republican base voters, despite his controversy and alleged criminal activity. Time and time again the consequences for Republicans who oppose Trump are on display. Looking back to 2018, it can be seen how Trump pushed Jeff Flake (R – Arizona) and Bob Corker (R – Tennessee), Republican Senators who found themselves at odds with Trump, into retirement.  Both of these former Senators would be considered traditionally conservative on the DW-NOMINATE scale. However, they both committed the cardinal sin of crossing Trump, which drove them into early retirement, as they could not see a path towards re-election without the Trump supporting base voters, despite their conservative voting records.
In the 2022 midterms, we can see this play out further among the 10 Republicans in the House of Representatives who voted to impeach Trump, following the events of Jan. 6. Only two of these 10 Republicans won re-election. Of these 10 Republicans, four of them chose to retire, including Adam Kinzinger (R – Illinois), Anthony Gonzalez (R – Ohio), Fred Upton (R – Michigan) and John Katko (R – New York). Interestingly enough, both Upton and Katko are considered moderates among conservatives. Of the other six Republicans, four of them lost their primary elections including Jaime Herrera Beutler (R – Washington), Liz Cheney (R – Wyoming), Peter Meijer (R – Michigan) and Tom Rice (R – South Carolina). The two Republicans who managed to win their re-election bids were David G. Valadao (R – California) and Dan Newhouse (R – Washington). It is important to note that Valadao's win was very narrow, winning with only 51.7% of the vote.
Trump has not only redefined what it means to be conservative, but he has used his power among the Republican base voters to push those out of office who he has had disagreements with, or who have not shown him undeniable loyalty. In his editorial for The Nation, John Nichols points out that it is still all about Trump. Nichols observes, "Republicans have refashioned their party as the blunt instrument of Trumpism: rejecting even the most conservative members of Congress," which is evident in the electoral results examined previously. The party of law and order has called for defunding the FBI following a raid on Trump's Mar-a-Lago resort. They continuously attack voting rights, spew fallacies and deceptions about the 2020 election, and conspiracy theories while turning towards strong-men leaders worldwide, forsaking the democratic ideals they claim to love so much.
To be a conservative in today's political climate no longer means holding the ideals of fiscal conservatism, limited government, individualism, and traditional moral values. Instead, being a conservative is defined by how closely aligned you are with Trump and Trumpism. For the farther one strays from supporting Trump, the less likely to be considered a conservative by today's Republican base voters, despite whatever policy positions that candidate may hold.
Trump's effect on redefining the meaning of being a conservative is evident and enduring. Trumpism has taken over the Republican party, completely eviscerating what it meant to be a traditional conservative. Today's Conservatives are no longer defined by traditional conservative values but instead by Trump's reimagining of what it means to be a conservative. The party of Lincoln has fallen far from its high-minded political doctrine to become a party of sycophants, conspiracy theorists, bigots, and "deplorables" (as Hillary Clinton once said) led by their leader, Donald Trump, who has been labeled by many as a seditious traitor. Behold the new Republican party.  Definitely not the Republican party, your parents and grandparents, knew.