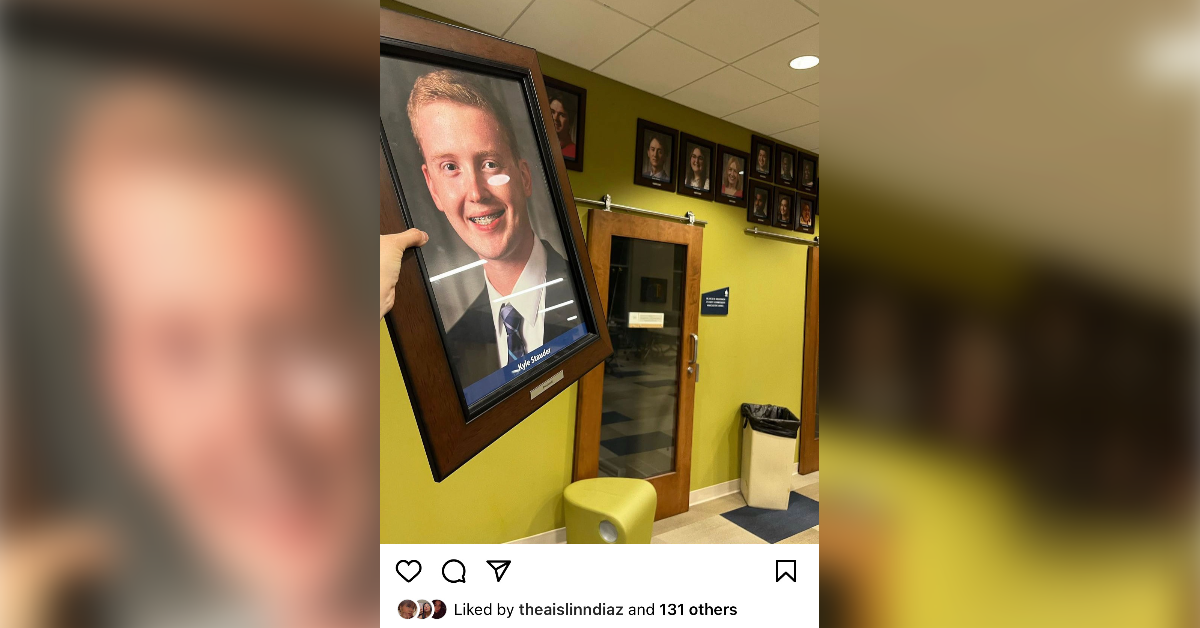 Opinion / Editorial: Former SGA President's Words and Actions Are Disturbing and Unacceptable
Here at The Observer, we believe there is no place for hate, discrimination, or marginalization. We are saddened by the events of March 7 that occurred at the SGA Townhall. However, we are not just saddened; we are concerned: concerned by many of the troubling themes and facts that follow this story. It is troubling to us that it would seem we have just had an SGA President that was not representative of the views of the majority of students on campus nor cared to listen to the concerns of his constituents. But the troubles do not stop there. We were unable to locate any meeting minutes from the March 7 meeting on the SGA website.
The editors here at The Observer made an official request to SGA via their official email address on March 10, requesting the March 7 meeting minutes. We also requested all policies related to behavior, etiquette, and actions of SGA Executive Board members along with policies regarding keeping meeting minutes, releasing meeting minutes to the public, and who is accountable for maintaining those records. As of the writing of this editorial, we have yet to hear back from SGA regarding these requests. The Observer did request an interview with former SGA President Mr. Kyle Stauder, where we asked specific questions surrounding the statements attributed to him below, but the offer was declined in favor of a prepared statement.
In a statement provided to The Observer – which was nearly identical to one shared with our staff contributor Zach Boblitt last week – Mr. Stauder said, "the events that have unfolded over the past week are extremely unfortunate. This University consists of wonderful people and students and it is sad that disagreements were aired out in such a public way. Now is the time for tensions across campus to ease so UIS can move forward in a positive direction. It has been an honor to serve as SGA President over the past 15 months and SGA is in good hands. I will have more to say about these events in the future, but right now I will have no further comment." We welcome and encourage Mr. Stauder to speak with us whenever he has the time.
While we are not here to pick sides, we do want to point out what seems to be some very disturbing behaviors from Mr. Stauder. Let us start by saying that we believe the insensitivity presented during the request regarding the Quinceañera event for Latinx students was both disappointing and unprofessional for an SGA President – and some may consider it outright bigoted. That is not for us to decide for you.  We have also heard allegations from UIS students Aislinn Diaz and Ingrid Franco surrounding the resignation of the former SGA Secretary, who was recently replaced by McKayla Bartkiwicz. We will continue to investigate and uncover whatever facts may exist regarding allegations of impropriety in the resignation of the former SGA Secretary.
Upon doing some social media investigation, we uncovered additional disturbing comments and interactions that seem to have occurred between Mr. Stauder and an unknown UIS student. According to publicly released digital communications, which were apparently conducted between Mr. Stauder and this unknown UIS student and made public via Instagram stories from an Instagram Profile of another student, what was said on social media is even more upsetting than many things said during the SGA Townhall last Tuesday. You can see the full conversations we uncovered in the screenshots at the end of this article.
"African Americans are not denied any opportunities in this country man. Racism exists. This county is mot [sic] racist. So you support the looting and rioting going on in the name of 'social justice," Stauder apparently wrote during an online chat with a UIS student.
This is disingenuous and dismissive of the obvious structural and systematic issues that Black people in this country face daily. This is the opinion of someone who has the privilege of being able to contemplate how fair or unfair the system is from their standpoint. Given the scholarship of research about the impacts of the War on Drugs, mass incarceration, police brutality, redlining, Jim Crow, segregation, and slavery (the list goes on), it is not just uneducated to believe this; it is denialism. Maybe Mr. Strauder should learn that some people do not have the liberty of such denialism. To insinuate a connection between "looting and rioting" and "social justice" is beyond disingenuous. It is partisan rhetoric akin to what you hear on "news" stations like Fox News. It is so sad to see someone that was once in charge of our SGA has such a closed mind toward the suffering and death of Black people.
"I think the Black Lives Matter movement has fueled a hate filled Marxism centered culture in this country in the last few months and it's sad," reads another statement attributed to Stauder in a posted chat.
This statement is derogatory, offensive, and presumptuous – to use a few words we are comfortable with publishing. The polarization in our country has filtered down into every aspect of our everyday lives, including the former head of our SGA. For anyone to say that the fight for Black lives and to end police brutality—a scourge that affects us all—is akin to a "movement [that] has fueled a hate filled Marxism centered culture" shows a core misunderstanding of the problems people of color face. We certainly think anyone who shares those sentiments should have no control over anything that has to do with the experiences of students of color. This shows disdain for the fight against police brutality and, furthermore, insinuates an indifference to the plights of Black people and people of color in general. Maybe Mr. Stauder can take one of the wonderful courses offered over in the Political Science department by our fabulous Political Science faculty, who would be more than happy to help educate him on the truth of what "Marxism centered culture" really is. There is one thing we do agree about: "it's sad." Except the "it" we refer to is Mr. Stauder's behavior.
While there are several other interesting and informative exchanges between Stauder and the unknown UIS students, we felt it was particularly interesting to bring attention to these specific comments. You can review the full conversations at the end of this article. Ultimately, this is a symptom of much larger issues in our country surrounding polarization and the culture wars that currently fuel our ugly and dirty politics. These issues have permeated every level of our lives, and this situation is just another example of it. We at The Observer believe in equality, respect, and standing up for the rights of everyone in our country. We will continue to advocate for all the students here at UIS, no matter their gender, race, sexual orientation, gender identity, or creed, because we believe that everyone in this country deserves equity in all spaces. As we have said throughout our editorial, we are not here to make your decisions for you, but we will certainly provide you with some food for thought.