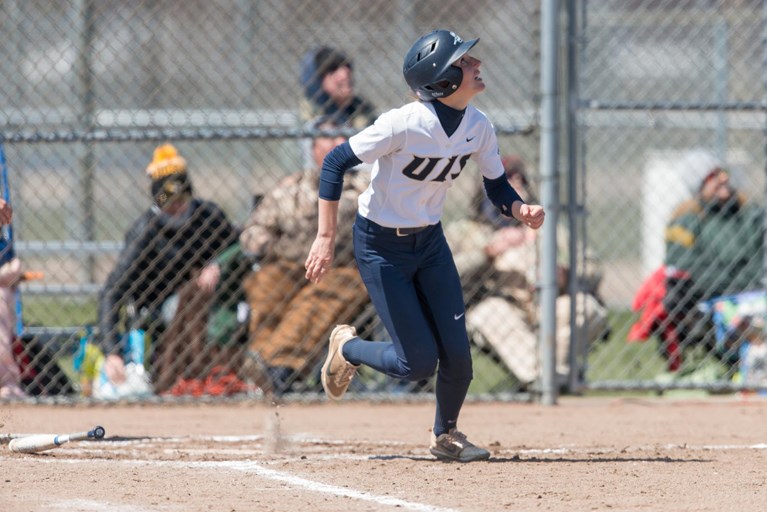 UIS Softball Scores 21 Runs In Two Wins On Friday
The University of Illinois Springfield softball team opened up the Music City Invitational on Friday with some hot bats. The Prairie Stars scored 21 runs on their way to victories over Trevecca Nazarene and Ursuline.
UIS batted .407 as a team in the two games and had 22 hits, including six extra base hits. Lakyn Wagoner was a perfect six-for-six on the day with three runs and seven RBI. Calla Wickenhauser scored all five times that she reached base in seven at-bats.
In the opener, UIS downed the host school, Trevecca Nazarene, by a 12-4 score in six innings. The Prairie Stars broke a 2-2 tie in the fourth inning when six runs crossed the plate. Wagoner and Morgan Edwards both homered in the next two innings to help provide the final four runs.
The top of the lineup for UIS did a lot of the damage, as the first three hitters went eight-for-11 with seven runs and seven RBI. Wagoner had a career day with four hits in four at-bats, and she had two runs, two stolen bases, and five RBI. Madi Torry had two hits and two runs from her leadoff spot, and Wickenhauser had two hits, three runs, and one RBI. Edwards collected two hits and two runs in the game, and also reached base on a walk.
Jaycee Craver picked up the win after allowing just two earned runs while throwing a complete game. She allowed eight hits and a walk, and struck out five. Twelve of the 13 outs she earned with the ball in play came on groundouts.
In game two, the Prairie Stars defeated Ursuline by a 9-5 margin. UIS scored nine times in the first three innings, and then held off an Arrows' rally in the fourth and fifth innings.
Wickenhauser and Bree Derhake both scored twice, and Kendra Peifer and Wagoner each had two RBI. Wagoner and Derhake had multi-hit games with two apiece.
UIS, which is now 5-2 on the year, will be in action at the tournament again on Saturday. Due to a team dropping out of the tournament, the Prairie Stars will now be playing Urbana at noon and Tiffin at 4 p.m.