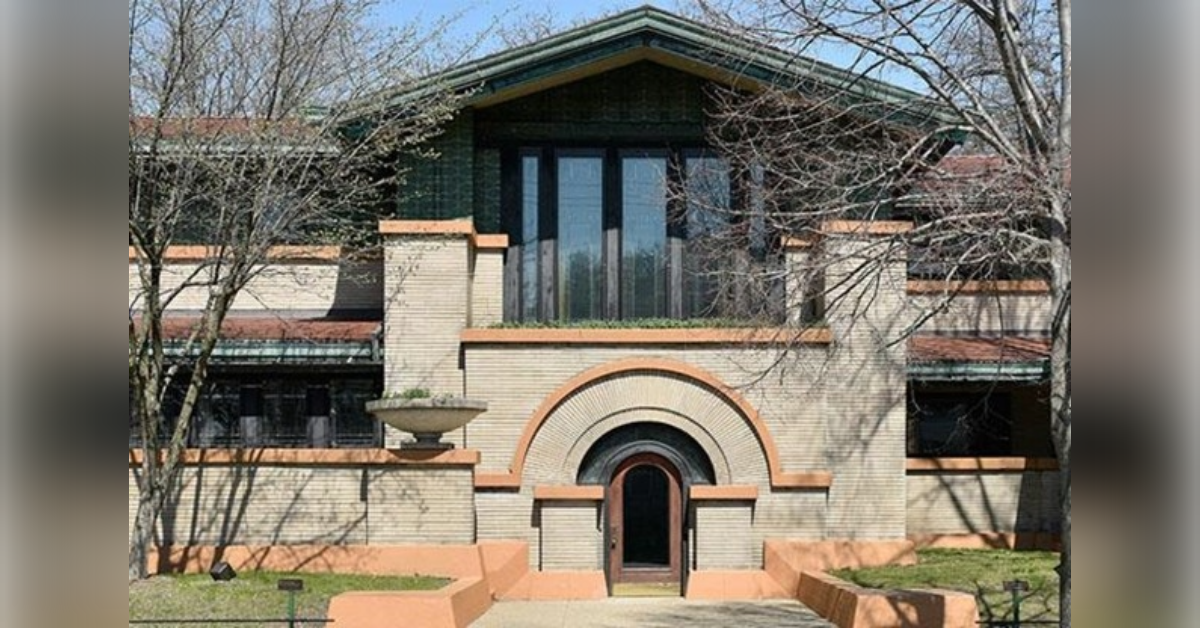 Dana-Thomas House: Brightening up the Springfield Landscape
So, you're away at college in the bustling metropolis that is Springfield, Illinois. The sky seems devoid of any real skyline, but it is not without celebrated architecture. The Dana-Thomas House is a magnificent work of residential architecture that was designed by Frank Lloyd Wright at the dawn of the 20th century and is in the "Aristocracy Hill" neighborhood of Springfield, Illinois. Susan Lawrence Dana, who at the time lived in an Italianate mansion, commissioned Wright to remodel the home into what now stands as one of the largest and most intact of the Prairie School Houses designed by Wright. The first "blank check" commissioned by Wright, the 35-room home has three main levels but has a total of 16 varying levels. The home belonged to Susan Lawrence Dana for 25 years before being purchased by medical publisher Charles C. Thomas and his wife Nanette in 1944. The state of Illinois purchased the home and its original furnishings which had been maintained by the Thomas family in 1981.
Here is a wonderful video put together by PBS affiliate WTVP
Visitors to the home arrive at the south side entrance featuring an arched door and decorated stained glass dimly lit by soft light bulbs. From the ground level, guests have an immediate view of the reception hall. The upper level of the main reception hall featured a space for a speaker or musician to entertain guests of the home. The home has 12,000 square feet, which was more than enough space to host a large number of guests. The home also features 100 pieces of white oak furniture that was designed by Wright including an impressive dining room table with chairs alternating in height which made it not only stylish but a way to easily serve guests gathered around it.
The home features a wide porch designed as a covered space where guests could congregate on days when weather permitted. Even the hallways were built with acoustics in mind so visitors could hear musicians play from nearly any place within the home.
The Dana-Thomas House features a beautiful library on its ground floor that was open to the public when it was owned by Susan Lawrence Dana. Local children would visit the home to enjoy the library and have ice cream, while adults would unwind by playing billiards and bowling at the home's lower level.
One of the greatest things about the Dana-Thomas house is that you can visit it seven days a week on a guided tour free of charge! This site is perfect for a crisp, Saturday afternoon after visiting the farmer's market on Adams street. As a long-time resident of Springfield, I am kind of embarrassed to admit that I only recently visited the landmark for the first time within the last year – but have been twice since then! Trust me – you're going to love it.
Those wanting to schedule a tour of the home can book a time at www.Dana-Thomas.org Sources: The Dana-Thomas House Group Illinois Adventure #1505 WTVP (Video)