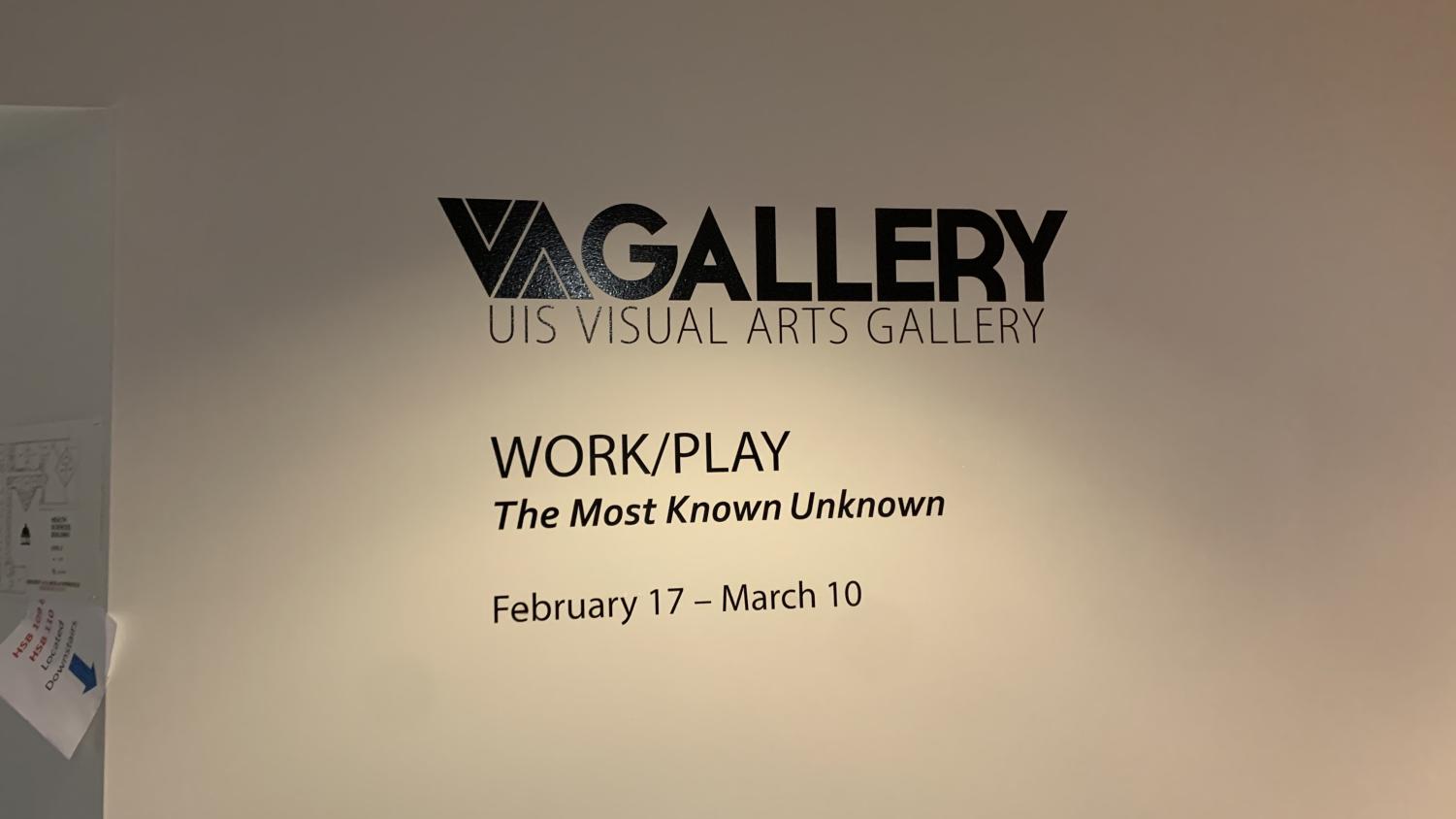 UIS Visual Art Exhibit Aims to Shed Light on Authentic Black History
Uncovering the buried histories of African-Americans is the main priority of Work/Play – a St. Louis- based interdisciplinary studio dedicated to exploring the historical and current representations and disparities of Black people in American culture. Created and organized by married duo Danielle and Kevin McCoy, "The Most Known Unknown" is a collection of works pleading with audiences to question the history they might think they know.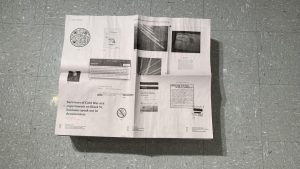 "We've given you the shovels, we'll let you start digging from there," Kevin McCoy tells viewers of the ECCE presentation tied to the exhibit. The art of Work/Play is meant to challenge the preconceived notions of Black history and culture. Kevin speaks more on the lack of a Black perspective in the traditional American narrative. He and Danielle noticed how often Black history starts with slavery as if that is the beginning of our history.
"As we all know, Black folks and indigenous people have really contributed quite a lot to society," Kevin says. The problem arises when these contributions are buried away in favor of adding on to an already established and affluent white history. Kevin goes on to explain how this history is made at the expense of Black people. "The horrors and the trauma that our people had to endure also swept under the rug," he says, "because some people really don't want to grapple with that. And that's part of the problem."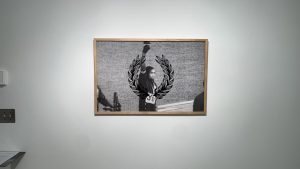 Work/Play contributes to the solution to that problem by calling attention to what has been swept under the rug for so long. The creators' hope for viewers is that they do more than "think" but rather do something about their own and others' knowledge of Black history. "We don't want to dictate to people these histories," Kevin says. "We just kind of want to drop an offering so they can go do a little more research themselves. And then [by] doing so they will find out more information." The exhibit is meant to empower viewers to become their own artists. Kevin explains, "we're basically trying to get them to engage in the same practice that we do."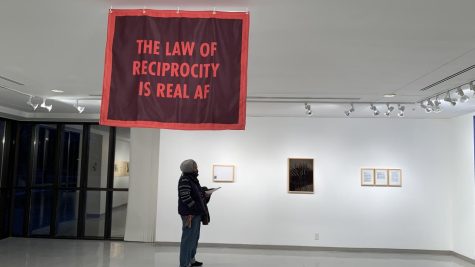 Danielle and Kevin wanted the opportunity to share this collection of art with college students, especially the African-American community of students here at UIS. "We know college students are very inquisitive," Kevin says. "[Students] think critically and [are] able to really propel some of these conversations amongst student bodies. And we just have been thrilled to have our work in that setting."
The images displayed encouraged several students to question their perception of Black culture. Taylor Parriott, a UIS student, is reminded of the death of George Floyd when she looks at the images. She is also interested in the Black Messiah messaging of the gallery as well- the display moved her to look more into it. Another student, Hasani Cannon, appreciates the art's ability to be confrontational to those who need to be confronted. "I'm not a very confrontational person," Cannon says. "So, I like to speak vicariously through them…I'm glad there's someone else that is able to express the way that they feel, which I feel like is the ultimate goal." Alternatively, Tyler Wise was struck by the dark subject matter that these pieces covered. He points out one specific mural of a body-less lynching as "haunting and sobering" for him.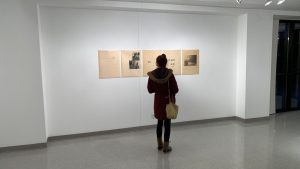 Work/Play: "The Most Known Unknown" will be displayed in the UIS Visual Arts Gallery from February 17th to March 10. Creators Danielle and Kevin McCoy have also recorded an ECCE presentation that can be viewed now through UIS's Speaker Series Video on Demand.