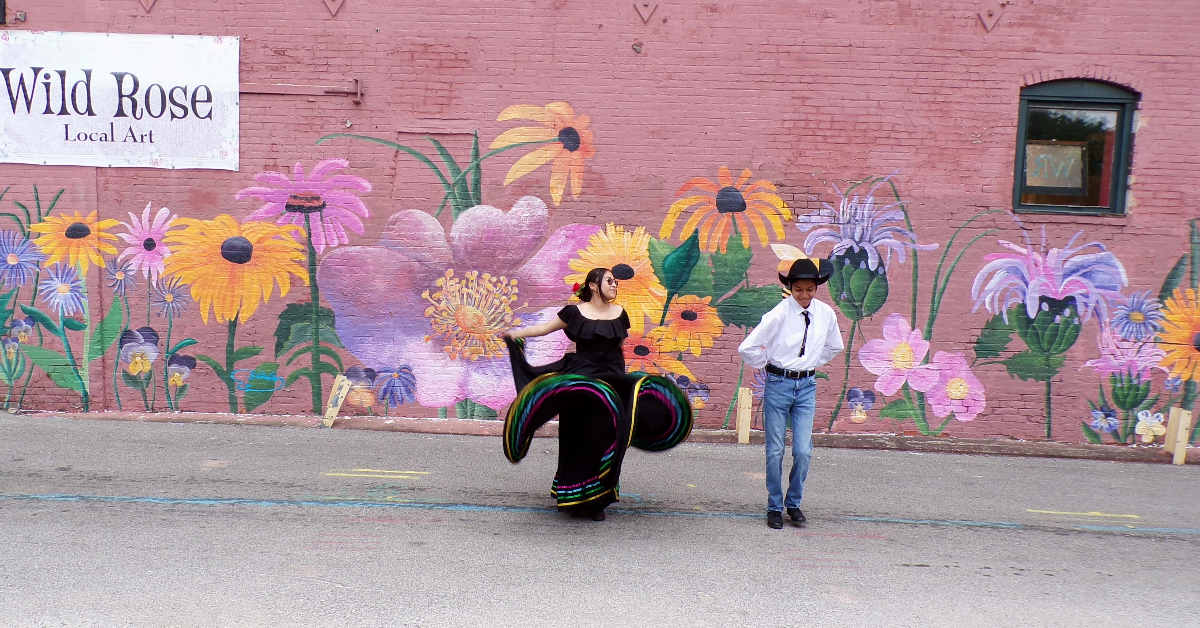 Wild Rose Third Annual Hispanic Heritage Celebration
The Wild Rose Third Annual Hispanic Heritage Celebration was held Saturday, Sept. 16, from 3 p.m. to 6 p.m. and was certainly a day to remember. Wild Rose Artisans Boutique, owned by Monica Zanetti, is a shop located at 115 N. Sixth Street in downtown Springfield. When asked what the celebration is about, Zanetti said, "I moved here a few years ago and I just saw a lack of diversity being celebrated and so I just wanted to have a place where we could celebrate everybody. I'm of Mexican descent, so I wanted to not just celebrate my culture, but everybody's. This is such an important day for me because Hispanics give so much to this country, and I think we need to love and appreciate it." Zanetti is also an artist, and the store offers many handcrafted items from local artists all around the state.
Upon arrival, guests were greeted at the door by Keri Tate, co-founder of Resistor Sisterhood and Tena Haile, a member of Leadership Council. The ladies handed out buttons in support of the Resistor Sisterhood and cultural diversity. They were even generous enough to hand out more buttons in support of climate protection and social justice activism for button collectors who were told to take as many as they liked. The kindness and generosity of these ladies was a preview of things to come during the celebration.
Inside the boutique, guests stared in awe at some of the beautiful creations of local artists. The store is divided into sections and has many things to offer. Some sections feature many beautiful paintings by local artists hanging on the wall, while unique, handmade jewelry and clothing dangle from display racks, and handmade greeting cards sit neatly in their spinner racks. Other sections offer handmade bath and body products and even cutting boards for cooking. The boutique proudly displays Fair Trade signs throughout their store, letting you know that artists are paid a living wage for their crafts. As guests browsed racks, they dined on delicious cultural cuisine and a refreshing watermelon punch.
After socializing and filling their stomachs, partygoers were treated to a poetry reading. First up was a poem called "Home" by Warsan Shire. An adorable little girl named Rowan – one of the youngest members of Underground Railroad Poetry – read "I'm a Mexican" to the crowd. Afterwards, Davina wore a beautiful vintage cultural ensemble from Mexico that once belonged to her grandmother as she recited a poem. The poetry recital ended with "The Field Guide Ending in Deportation" by Marcelo Hernandez Castillo. Group pictures of attendees were taken, and the group moved outdoors for a special cultural dance performed by Dayna Bahena and Gabriel Botello, who are part of the UIS Baila Con Baile Monarcas dance team. The evening ended with relaxing meditation sessions and new friends exchanging numbers, with promises to get together again soon.