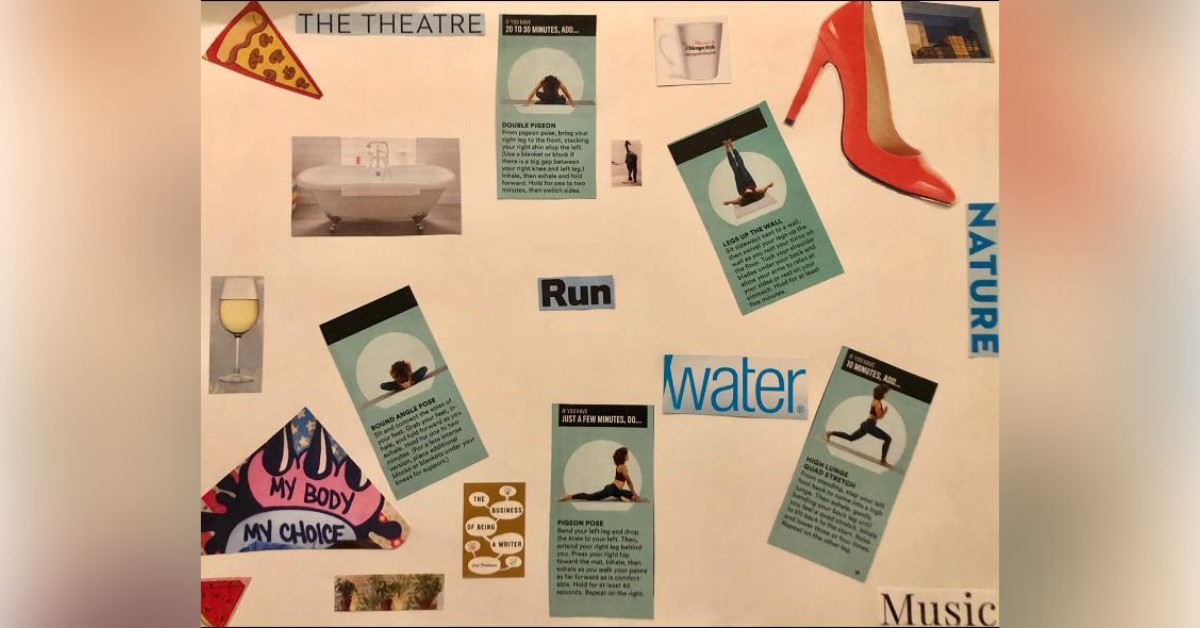 Feminist Friday Fun
What brings you joy? This was the theme for the first feminists' meeting of the semester. On Friday, Sept. 8, 2023, nearly a dozen participants (and one unlucky spider) gathered around to introduce themselves and create joy boards. As they cut and glued, Rexann Whorton, the program director of the Women's Center, informed the group about some of the services offered by her organization.
Shortly before the meeting, a beautiful array of participants arrived and were greeted. They were offered a seat in the circle which included big blue bean bags, a couple chairs, and a cozy yellow sofa. As the meeting began, the group played an introductory game with a beach ball with questions written all over it. In this game, a player threw the ball, and the person who caught the ball would then tell the group some basic information about themselves. Players started by stating their names, pronouns and majors. A player ended their turn by answering a question their dominant hand landed on when originally throwing the ball and tossing the ball to someone else.
After everyone was acquainted, we were given poster boards, glue, magazines and scissors. Rexann then explained the concept of joy boards. To make a joy board, a person rifles through magazines to find pictures or words that represent something that brings them joy. This further helped the group connect by showing both the similarities and differences of each person. Soon, participants were swapping stories and laughing. Through conversation, Rexann announced upcoming events and told the group about some of the things in the office available to students.
The Women's Center is located in the Student Life Building and is open 9 a.m. to 5 p.m. Monday through Friday. A quick look at the website will tell you "The Women's Center exists to provide programming and support for students across a wide range of issues that relate to gender, equity, and justice. Our comprehensive, intersectional, and welcoming approach to the community allows for uplift for individuals of any background and women-identified students and their allies to feel protected and adequately represented." There is an Affirmation Station consisting of clothing and shoes that are available to keep to any student in need. They are also currently partnering with UIS Police to offer self-defense training to a limited number of participants. This is a four-part series to be held Sept. 26, Oct. 3, Oct. 10, and Oct. 17. RSVP is required before Sept. 21, 2023, and can be found by clicking the link above or visiting the Women's Center on the UIS website.