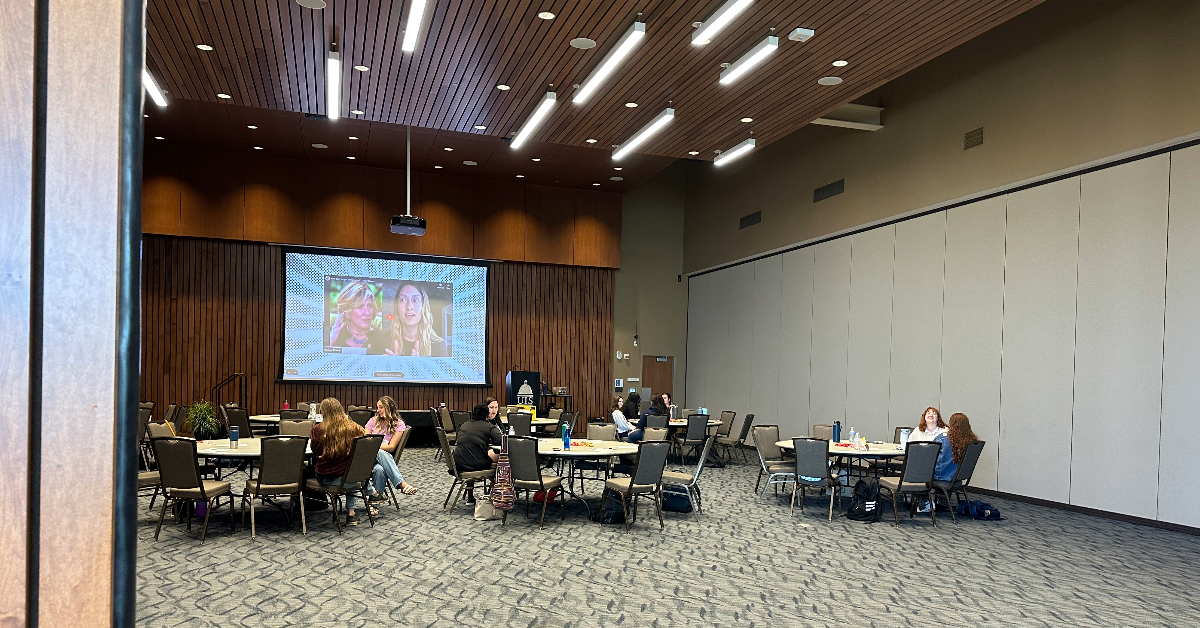 Shaping our Campus Leaders
On Saturday Sept. 9, UIS hosted the annual Catalyst Leadership Summit in the Student Union ballroom, presented by the office of Student Life. The summit is required for all presidents and treasurers of on-campus student organizations but is also open to any interested UIS student. For the first time this year, two new tracks of the leadership summit program were introduced: Track A, which is the traditional route for first time attenders of the summit, in which they follow the catalyst teachings being taught by an invited speaker; and Track B, for returning summit attendees. These new tracks were created to help expand leadership skills and principles to student leaders who have already experienced the teaching of the catalyst program sense the catalyst program is not really designed for multiple year attendance.
Not only does the Catalyst Leadership Summit teach many valuable leadership skills that can be effective in running student organizations, it also teaches skills to use when delegating and working with fellow students and executive boards. It also provides the opportunity of community- and team-building with other student leaders. Attendees of the new Track B version of the leadership summit received an opportunity to expand on the attendee's previous knowledge of leadership and shift focus onto topics like personality types through the Briggs Myers tests and using this knowledge to facilitate and expand your leadership capabilities.
Attendees of this event had much to say about it: "I didn't expect for the program to pass by as fast I thought it would," said Nancy Cano, who attended as a representative of Campus Child Advocates. "The presenter was straight to the point, and she gave solid advice that although it hurt at times, I believe it will be useful to apply to my life. I liked meeting new people too in the program and getting to know them."
Fatima Velasco, representing Ritmo, Flow Y Son, said "It was a great experience that contained meaningful and applicable skills – these are useful in professional and personal experiences. The facilitator had an empowering energy for providing examples and lessons to improve leadership skills. It was delivered in an honest, straightforward, and efficient way that easily applies to our upcoming experiences."
In reference to the usefulness of the program for student leaders, Velasco had this to say: "I think it greatly helps all students especially students who will run organizations since it provides metaphorical examples of what's to come when dealing with organizational responsibility. There are skills that are useful in improving ourselves to better our organizational work but also on how to manage issues that will present themselves."