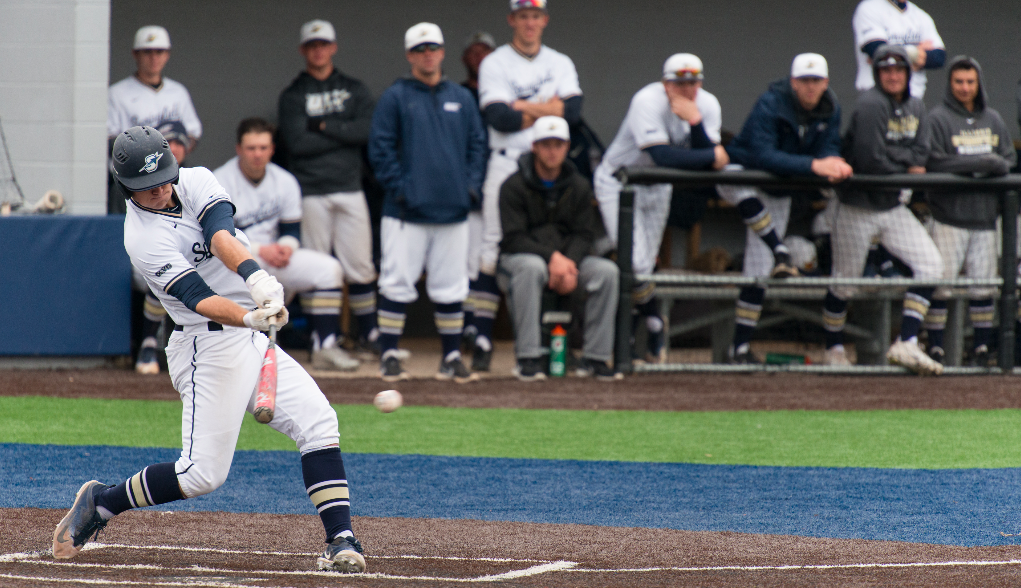 UIS Ranks Top Ten in National Collegiate Baseball Writers Association Poll
The National Collegiate Baseball Writers Association (NCBWA) April 4 poll ranked the University of Illinois Springfield baseball team 10th this week in their NCAA Division II poll. The UIS Prairie Stars continue their excellent season at 25-4 (6-0 GLVC).
Making top 10 is quite the achievement for UIS Baseball, as this will be the highest ranking attained by the program in UIS history. Following the poll, the Prairie Stars went on to take two Great Lakes Valley Conference wins against the University of Indianapolis Greyhounds on Saturday, April 7—ending the day with an impressive 9-0 victory. Following the ranking, Herosports.com named the UIS Prairie Stars the March 'Team of the Month,' tweeting the results of their poll on April 6th. In addition to being ranked 10th in the NCBWA poll, UIS baseball ranks at 15thin the recent Collegiate Baseball Newspaper NCAA Division II poll and 14thin the Perfect Game NCAA Division II poll. UIS is slated to play at McKendree University in Lebanon, Illinois this weekend.