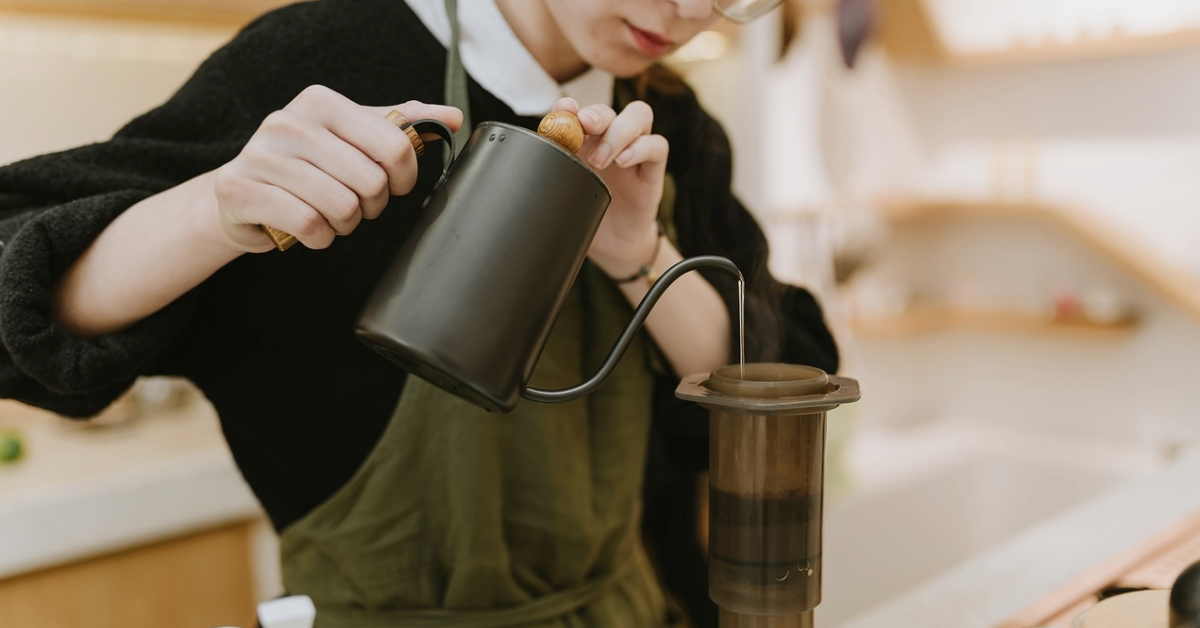 Pumpkin Spice and Everything Nice: Starbucks Barista Picks for the Fall Season
If there is anything that college students love, it is a cup of coffee. It is not surprising that UIS students line up after class to get their Starbucks in the Student Union. As a campus Starbucks barista, I know firsthand that it can be extremely difficult to figure out what your go-to drink will be. My coworkers and I have tested countless different drink combinations in order to find the best drinks at Starbucks. We have made some delicious blends and some extremely nasty concoctions. After a lot of trial and error, here are some of our current barista picks to order at Starbucks for when you just don't know what to order.
Sydney Deweese is a senior at UIS and has been a barista on campus for several years. Because of this, she has experimented a lot with drinks throughout her career. Her current favorite drink is an iced dark caramel latte with toffee nut syrup and oat milk. If you are a fan of the Caramel Ribbon Crunch Frappuccino, this may be a more caffeinated drink alternative for you. In my personal opinion, toffee nut is one of the most criminally underrated syrups we have to offer. If you like salted caramel, this is a syrup that you will want to try.
Vinoth Kumar is a graduate student at UIS who has been working at Starbucks for a year. His favorite drink to make for himself is one that many people may not have thought to try before. This drink is perfect for people who do not like coffee, are dairy-free, or need a break from caffeine. Vinoth likes to make a Starbucks version of a milkshake using oat milk, vanilla syrup and strawberry puree. This is a great alternative for a sweet treat if you do not feel like ordering a Frappuccino.
Isabella Eller is one of our newest baristas and she is in her second year at UIS. If you are looking for the perfect fall drink, then Isabella's current order is the drink for you. She is not the biggest fan of coffee, so she normally opts for a refresher or chai tea. She has been enjoying the fall-flavored syrups and came up with a brilliant way to combine them. She has been ordering an iced chai tea latte with apple brown sugar syrup and pumpkin cream cold foam. I have personally tried this drink and it truly tastes like fall in a cup. I like to add oat milk to mine to give the chai a creamier texture.
For my barista picks, I would like to share one fall-themed drink, and one everyday coffee order. Lately, I have been loving a white mocha with pumpkin cream cold foam for fall. It is the perfect combination of sweet syrup and bitter coffee, giving it a nice balance of flavor. Add caramel drizzle to this drink to give it a bit more sweetness. Typically, I like my coffee to taste less sweet. I have always been a cold brew fan and I finally perfected my everyday cold brew order from Starbucks. I like to get a vanilla sweet cream cold brew with three pumps of white mocha and three pumps of brown sugar. I know this drink sounds a bit sweet to bitter-coffee lovers, but the bitterness is balanced perfectly with the sweetness, like the white mocha. This may be a cheaper drink alternative too for those who like to get a lot of add-ons.
I hope that next time you decide to visit us at Starbucks, these drink suggestions appeal to your taste. Always feel free to ask a barista on shift for drink suggestions as well. There are so many great drinks and syrup combinations to try, but it can be overwhelming to figure out what works well together. That is why we are here to help you and we hope that our drink recommendations lead you to our register within the next upcoming weeks.