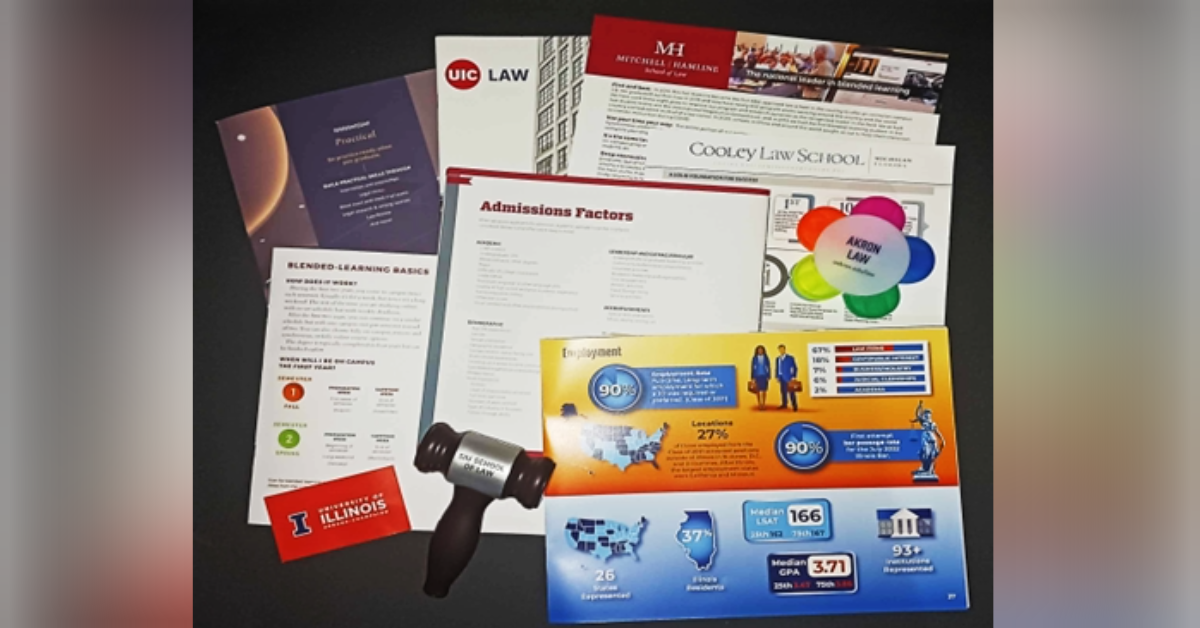 UIS Students Attend the UIUC Law School Fair
While most students at University of Illinois Springfield have an idea of what their major is and know that their graduation will occur at some point in the next few years, others expect a longer timeframe to achieve their career goals.
Last Thursday, Oct. 5, Professor Deborah Anthony from the Legal Studies department escorted seven students to attend the Law School Fair held on the University of Illinois Urbana-Champaign campus. This annual event allows aspiring law school prospects to gain insights into the requirements, programs and opportunities of various law schools. The Law School Fair is also open to the public and free of charge for attendees.
Over 90 law schools attended the 2023 Law School Fair, with representatives hailing from several of the nation's top-ranked law schools, from Albany to Rutgers, Notre Dame and the University of Chicago, which is ranked as the third best in America for 2023.  While students from University of Illinois Springfield already had an idea of which school representatives to seek out, there were numerous lesser-known institutions which offered flyers and information about their law school's programs.
One which garnered interest was the Mitchell Hamline School of Law.  This institution is accredited by the American Bar Association (ABA) for its "blended learning" coursework. Essentially, the program – which is four years long – allows students to earn their Juris Doctorate (JD) with options for online learning. This program, while unique, still requires students to be physically on campus in St. Paul, Minnesota four times a year.
For those interested in learning more about law schools, an upcoming digital law school forum will be held by The Law School Admission Council. Registration is required to attend, and live workshops will be open for attendees to inquire about scholarships, LSAT testing and expectations of applicants during the admission process. Interested? Follow this link to register: 2023-2024 LSAC Law School Forums | The Law School Admission Council