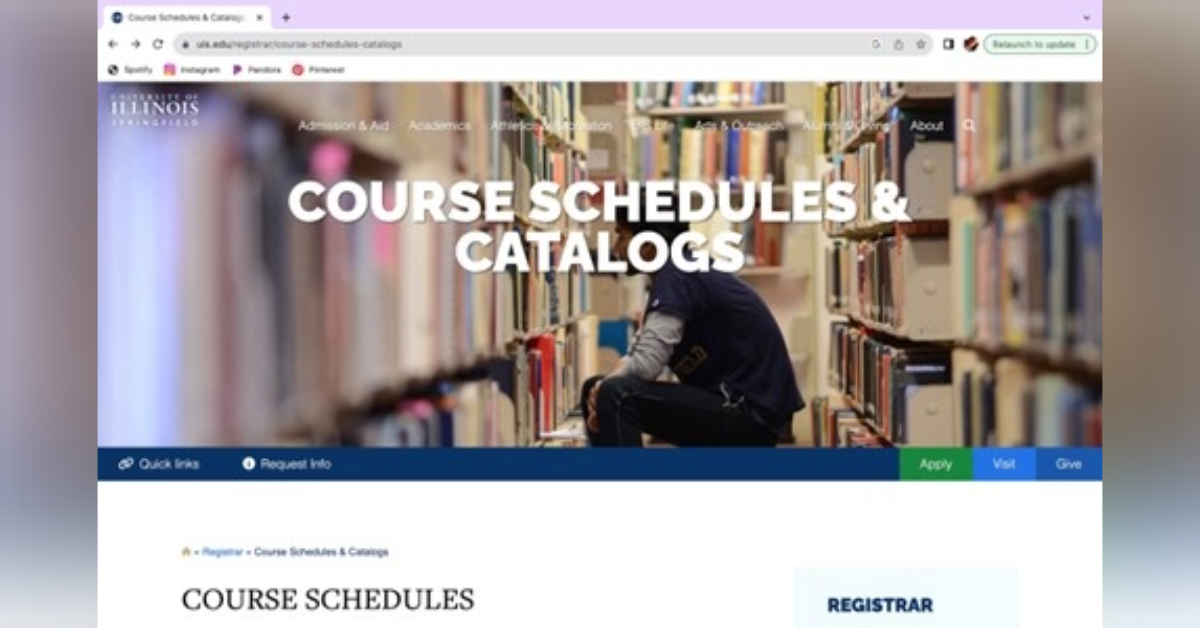 It's Registration Season!
Attention to all UIS students! The Spring 2024 course schedule was released on Oct. 16  and it's almost time to register for classes. Course catalogs can be accessed through the UIS website on the registrar tab, and it is there that you will find course descriptions and any other information you may need about the courses.
The Spring 2024 academic calendar is also up on the registrar tab on the UIS website. It lists the Spring 2024 semester start date as Jan. 16, 2024 and the end date as May 11, 2024. There is plenty of other information listed as well, including accelerated course start and end dates, and the dates for spring recess.
Another factor that is critical to registration season is advising meetings. These commonly take place in April and November, and they are an integral part of choosing the courses that are a good fit for us. Meeting with an advisor will help you ensure that you are taking the right courses for your major and that you are getting closer to completing your degree.
Priority registration is Nov. 6-12 and open registration begins Nov. 13. Reach out to your advisor or check the UIS website if you have any questions or concerns.