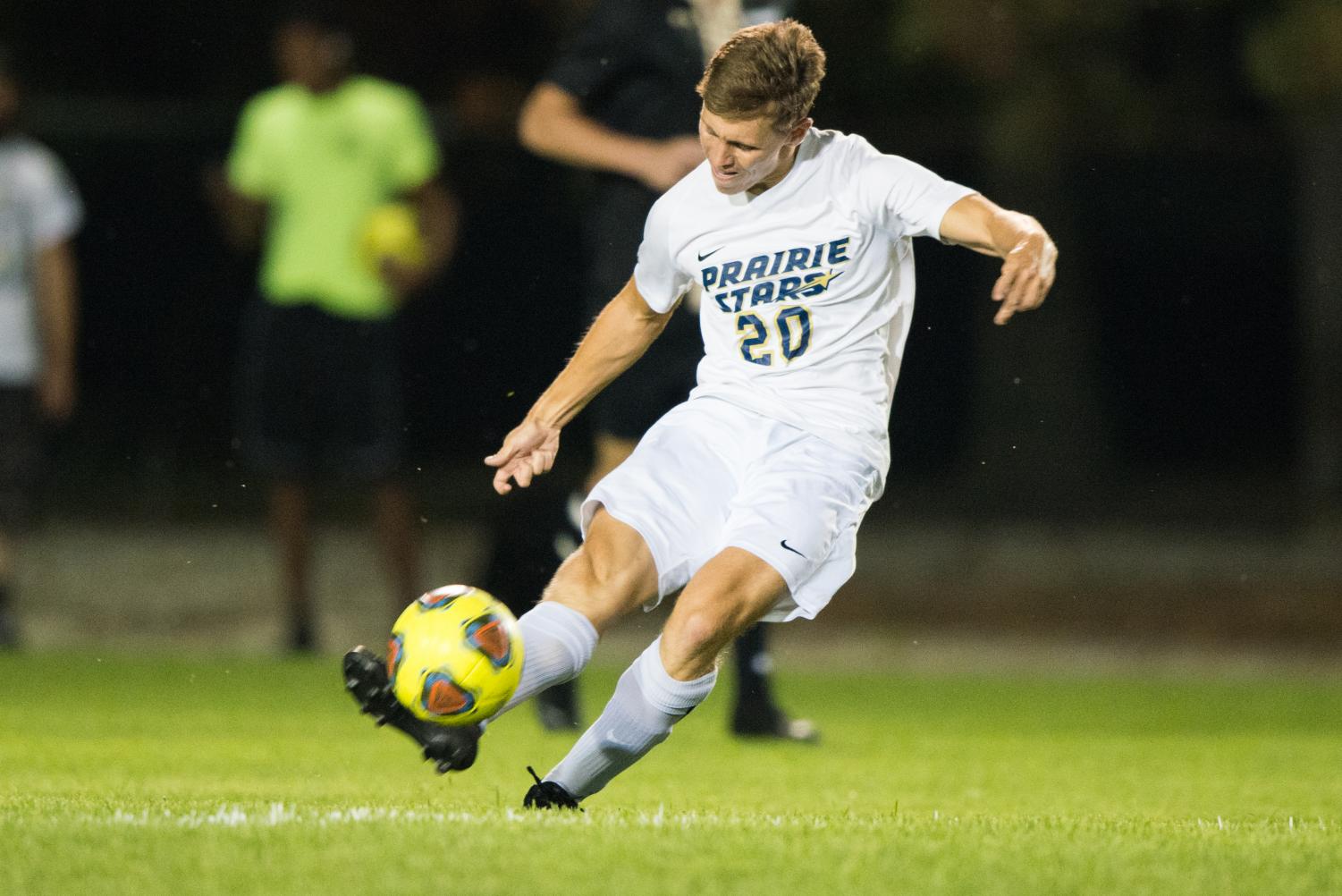 Men's Soccer Draws Versus Lindenwood
The University of Illinois Springfield men's soccer team fought Lindenwood to a 1-1 draw on Friday night at Kiwanis Stadium in Springfield, Ill.
The Prairie Stars fell behind less than seven minutes into the game when a UIS pass deflected off a Lindenwood defender, and went straight to the Lions' Thomas Hutcheson. Hutcheson was quickly able to take a shot for the early lead.
UIS dominated play the rest of the game, especially after a Lindenwood red card in the 39th minute. The Prairie Stars outshot Lindenwood by a 26-8 margin, but they only managed seven of those shots on goal. UIS also had a 14-2 lead in corner kicks, and controlled the ball for over 54% of the time.
That control finally paid off in the 63rd minute when Quentin Reese was able to head the ball in the goal after a crossing pass from Mario Falsone. That ended the scoring for the night for the two teams.
Pijus Petkevicius had to make three saves on the night in goal. Edward Rose, Falsone, and Reese all finished with four total shots, and Drew Keller had two shots on goal.
UIS is now 2-1-1 on the year, and 0-1-1 in GLVC play. The Prairie Stars will be in action on Sunday at 2:30 p.m. at Missouri-St. Louis.