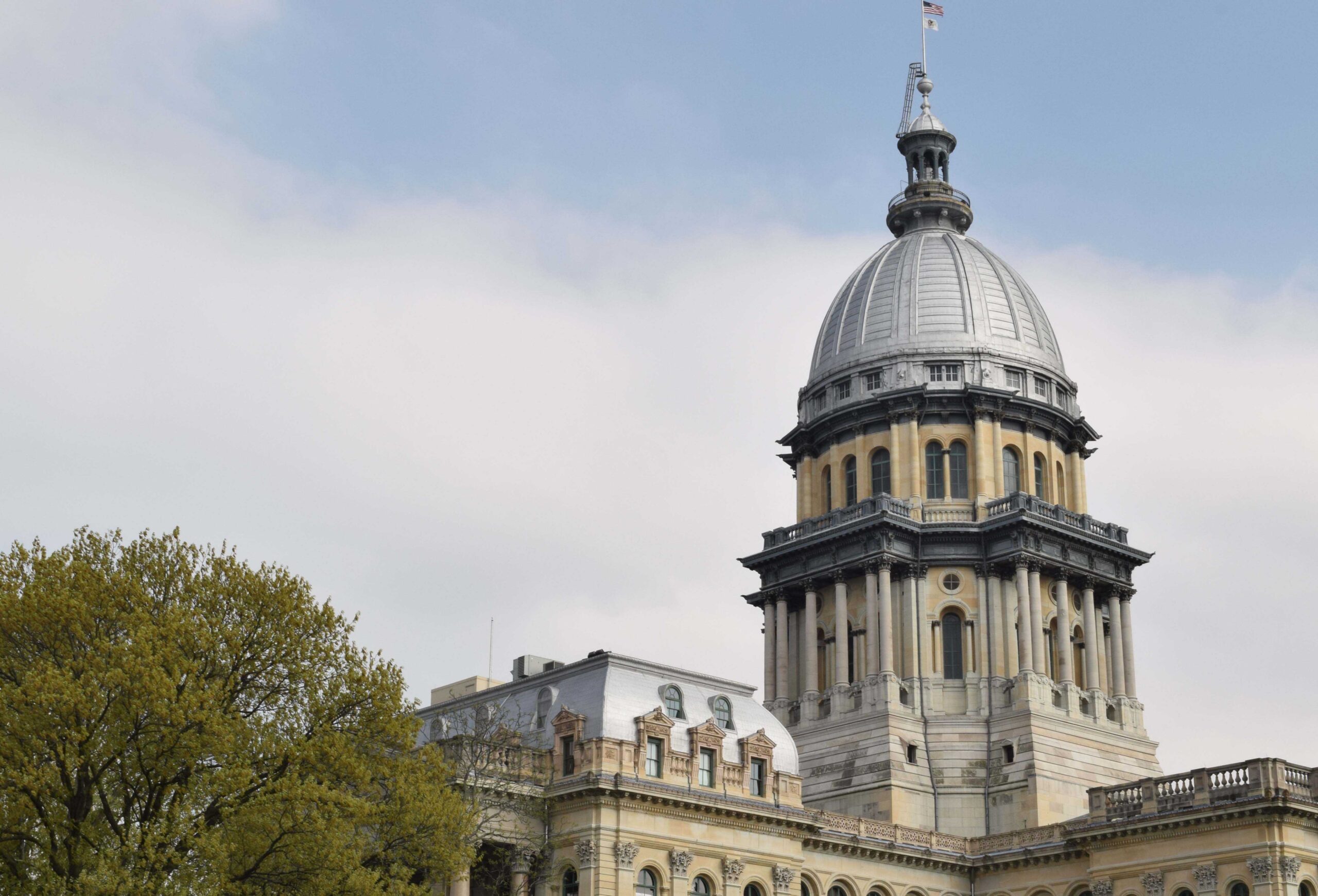 Guest Commentary: The importance of Lobby Day
I made one of the best decisions of my life by attending UIS out of my other options in Illinois. I was raised in Cicero, IL – a town bordering Chicago – so I understood Illinois from an urban perspective. I was originally a staunch Democrat who was eager to work in politics. My perception of Republicans at the time was that they were downright evil, still not completely convinced.
There is something very beautiful about this campus that you can't find anywhere else in Illinois. If I had gone to UIC or UIUC I am certain that I would have associated myself with students with similar backgrounds, Chicago Democrats or Liberals.
But because UIS is so small, it allowed me to have conversations with students from a variety of counties across Illinois, including central/southern counties like White, Madison, and Calhoun County. I now consider these students my friends, and they have opened my eyes to the many concerns of rural Illinois. I have developed my understanding of these issues to a point where I can engage in conversations about Chicago issues while also expressing concerns for the rest of the state.
UIS offers one more thing that you cannot find at any other Illinois Campus: a 15-minute drive to the state capital. Which leads me to my point: Lobby Day.
Lobby Day is scheduled on March 29, 2017 from 11:30 a.m. to 4 p.m.
What is Lobby Day?
Lobby day is an all-day student event held at the capital by the Advocacy Network of the University of Illinois Alumni Association.
These past three years have been a great challenge here in Illinois. The budget crisis has greatly impacted the state, creating a political gridlock between the Democrats and the Republicans. Michael J. Madigan, the Speaker of the House, and Governor Bruce Rauner have yet to pass a budget, which has led to a plethora of problems for Illinois residents.
One of the most important issues that affect schools across the state is funding for higher education. In the last 2 years, we have seen growing concerns in many of our state's public schools, with Eastern Illinois University being one of the most recent cases.
Eastern was forced to lay over 200 employees off, and Chicago State is struggling to stay on its feet with a freshmen class of only 86 students, a 25 percent drop in enrollment.
I implore students from UIS to stand in solidarity with our fellow Illinois students seeking higher education.
UIS is fortunate to fall under the umbrella of the University of Illinois system. If UIS had remained Sangamon State, we would have experienced the negative affects that Chicago State, Eastern, and Western Illinois University are facing right now.
It is time to set party affiliation aside and stand together as college students who know the importance of higher education and its fundamental value to society and the state. So, whether you are Republican or Democrat, or neither, go to Lobby Day. Talk to your legislator and address you concerns.
We cannot let the state and our public institutions suffer because political parties refuse to compromise.
For more information, check out this website.
Editor's note: Edwin Robles is a student at UIS studying political science and global studies. He is a member of Phi Kappa Tau, the Student Government Association, and the Organization of Latin American Students.
Editor's note: This story was edited on March 8, 2017, to add a link to an external webpage and to correct an error in time and date information about the Lobby Day event.